112 Surrendering Vs. Following Your Desire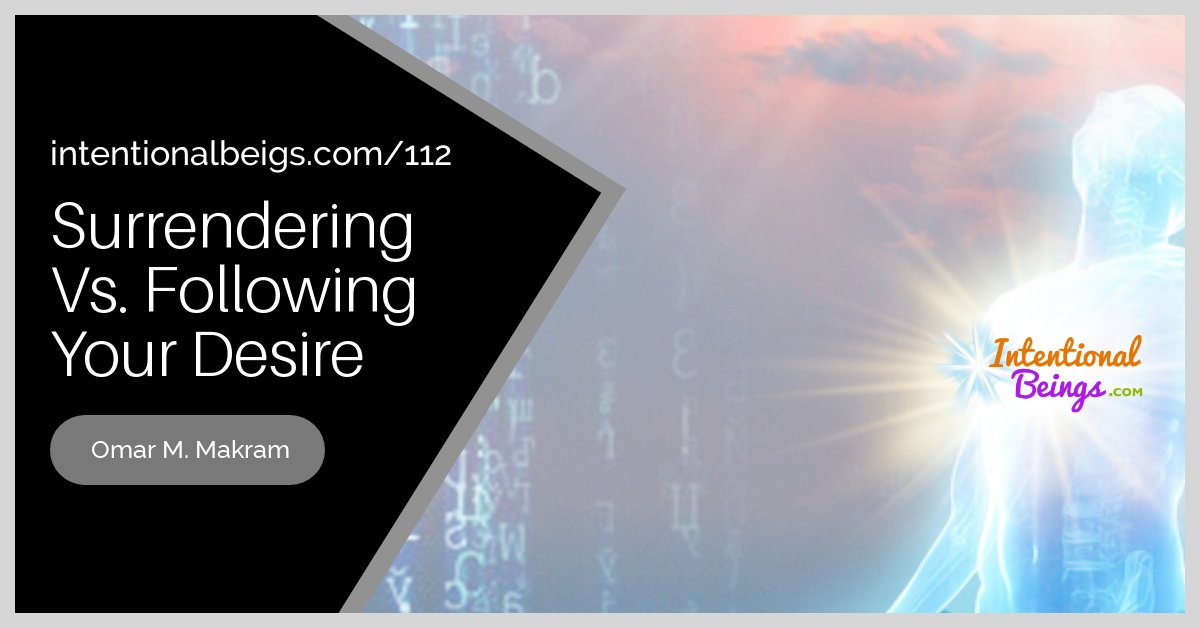 Desire is Intention. It is what we want to manifest in our lives. Surrender, on the other hand, is a 'letting go' or 'allowing' state of being that is actually the key to getting our desires. Desire/Surrender. They sound like they are opposites. In this podcast, Omar explains how to reconcile this seemingly unresolvable conflict through the use of the 7 Simple Steps along with the 3 Attentions that are outlined in his book Transcending The Maya Matrix: Using the Seven Simple Steps, our Innate Guide to Co-Creation & Self-Realization. He shows us through definition and concrete examples how to stay in balance while at the same time, realize our goals.
Omar M. Makram is the author of the book Transcending the Maya Matrix, a book that has become an international bestseller and maintained the bestseller status in the USA for 12 consecutive months.